Think you have what it takes to make it to the red planet? NASA is organizing space camps for young enthusiasts who want to go into space this summer and a few lucky 'chosen' ones will get to join the US missions, including Mars. Thousands of children will gather at the Kennedy Space Centre (KSC) in Florida and the US Space and Rocket Centre in Huntsville, Alabama, to learn what it takes to be an astronaut for deeper space missions, the Guardian reported.
The kids will get to experience first-hand the construction and launch model rockets made of paper tubes and PVC pipes and experiencing the pull of a microgravity simulator. Excitingly, NASA also plans to teach them to plan and execute a mission on board a full-size space shuttle mock-up.
"Each activity is planned to bring out team-building and problem-solving skills among children," the US space agency said.
"It is about allowing their natural curiosity to run its course and sowing the seeds that might eventually lead them into space," it added.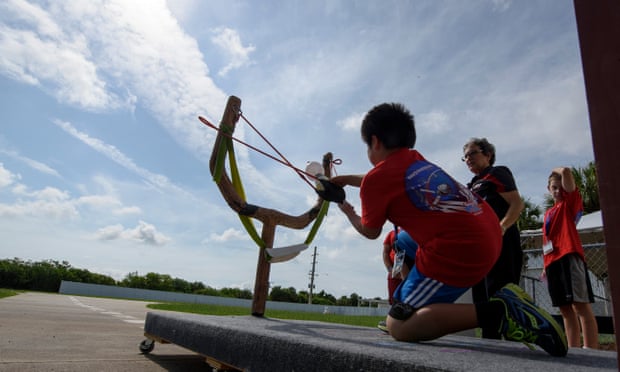 "I'm going to be a computer engineer, helping to launch rockets to go deeper into space," 11-year-old Colin Cox was quoted as saying.
"The kids believe they can be the next person in that spacecraft. We may not be launching people now, but by the time they've finished school, we'll be there," Kerri Lubeski, chief educator of Camp KSC, was quoted as saying.
The Space Launch System (SLS) from NASA will be the largest rocket ever built, with the aim of a manned mission to Mars by the 2030s.
Its first unmanned test flight is set for no later than November 2018.
Personally, I'm just comfortable reaching for a Mars bar in the fridge instead of training to go into outer space. Sounds like a tough cookie to crack? However, everyone has an equal chance, no harm in reaching for the stars!